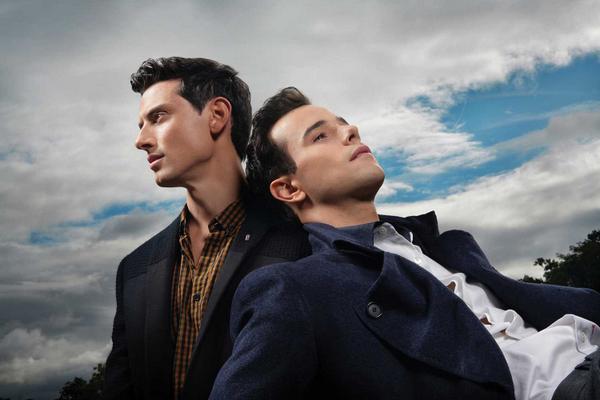 I realize this blog is pretty much dedicated to bringing you the most low brow pop music from around the world, but once in a while I can enjoy something high brow. Okay, so this was a tough one to find information on, especially since this French duo doesn't even really have their own website. Well, they kind of do, but it's not very detailed. Anyhow, what I do know for sure is that these boys are called Cassandre, they are from France and their debut album is self-titled. Oh, and I also know that their album is seriously fantastic. If you don't believe me just take a listen to lead single from the album "Ma révolution."
Like a majority of the album, "Ma révolution" has a really rich production, mixing electro-pop and light new wave influence with classical pieces, hypnotic drum beats, choirs, ghostly synths and stunning visuals such as the amazing music video accompanying the single. With each passing track the album gets even better, as their brand of dramatic orchestral Euro-pop is both fresh and absolutely gorgeous. The vocal layering adds a lot richness and dimension to many of the tracks. I seriously cannot rave enough about this album, and wish I could have the entire up for stream so you can sample the entire thing.
Usually when I stumble across something online that I like, I just enjoy the music and never expect to hear from the artist again. It's hard keeping up with the thousands of niche foreign singers I've added to my collection over the years. But once in a while an artist comes along that I instantly really love. Cassandre happens to be one of those rare artists. I hope for great things from these two going forward.